Tunisia is a country in North Africa where casinos  and Casino Tunisia are the only form of legalized gambling. The country currently has four casinos scattered across its cities and with Tunisia's mild climate and sandy beaches, it has become a popular holiday resort for gamblers.

There are different casinos in Tunisia but the largest one is the Grand Casino Djerba which is located in Djerba. Djerba is a Tunis city located between Algeria and Libya. This Casino Tunisia is open for business twenty-four hours on a daily basis. With over one hundred and fifty-nine slot machines and video poker terminals, fourteen gaming tables that include blackjack, poker, roulette, and stud poker, it is about the best and the largest you can get in an Islamic country.
Grand  Yasmine on Casino Tunisia
The Grand Casino Yasmine is another magnificent casino located in Hammamet, Tunisia. Also, it has over one hundred and fifteen slot machines, video poker games and nine gaming tables. The games are blackjack, roulette, and stud poker. With top-notch service, they are open for business between the hours of 8 pm and 4 am. To those who don't know, the Grand Casino Yasmine also houses an American bar for its gamers. So, if you are a foreigner who loves gambling, this is one of the best places you can gamble in the North African country.
Casino La Medina on Casino Tunisia
Also located in Hammamet is another awesome casino called Casino La Medina. This casino houses over a hundred slot machines and video poker games. It also has thirteen gaming tables including American roulette, blackjack, and stud poker. One unique side to this Casino Tunisia is that they offer their own Lebanese restaurant and numerous shops for the gamblers to take advantage of. They are open for business between the hours of 8 am to 4 pm daily. This may seem a strange time for a casino to be open, but it is based on a newly built complex containing various restaurants and shops for locals and tourists alike, so the company obviously felt that these opening times would maximize on their profits.
The Grand Kantaoui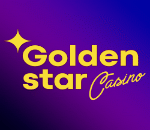 The last but the not the least of the casinos located in Tunisia is the Grand Casino Kantaoui which can be found in Sousse. Their opening and closing time is slightly different from others. They are open for business daily from 5 pm to 4 am. They hold fifty slot machines and video poker games, ten gaming tables including roulette, blackjack, and stud poker. There is also an American bar for the convenience of its gamers.
One fact you should note is that these casinos don't offer sleeping facilities as there are many standard hotels nearby that you can choose from depending on your taste and pocket. All hotels offer a wide range of superior facilities and luxurious rooms. These include various water sports and numerous restaurants, which offer not only an international menu but also traditional Tunisian cuisine. During the summer months, tourists can choose to partake in the various summer festivals held here, enjoying open-air concerts and the local atmosphere. With all the casinos being located near these seaside resorts, you can take in the sand, sea, and surf on a daily basis to fully maximize your vacation.
Play online on Casino Tunisia
If you want to stay at the hotel or play casino games from home, visit one of our reputable and licensed online casinos. The Arab 888Casino is one of the best and reputable Online Casino for  players out of Tunisia. On the arab 888Casino you find more then 500 casino games and a very friendly and helpful 24/7 costumer support in arabic. Sign up now and you get a high casino bonus for free play. We wish you good look on
Casino Tunisia